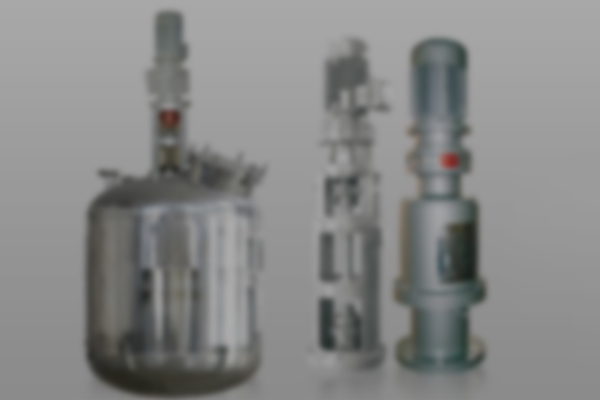 Video Show
Jet Mill System, Mechanical Seal, Metallic Nanometer Powder Manufacturer
Established in 1985, Miyou Group Company Ltd. is a national high-tech grinding mill and mechanical seal manufacturer in China. It is specialized in the design and manufacture of various milling systems, mechanical seals, reactors, and nanometer materials. Our popular products include our fluidized bed jet mill, horizontal sand mill, agitated bead mill, micron Air Classifier System, pump use and reactor mechanical seal, as well as stainless steel reactor. We are also involved in calcite mining and real estate development.
Fluidized Bed Jet Mill

The QF fluidized bed jet mill is widely used for the ultrafine pulverizing of talc, barite, kaolin, quartz, graphite, ceramic, farm chemicals...
Inert Gas Protection Jet Mill SystemThe inert gas protection jet mill system is suitable to pulverize flammable, explosive and easily oxidized materials.
Agitated Bead Mill

The agitated bead mill is suitable for the ultrafine grinding and dispersing of paint, coating, pesticide, papermaking, printing ink...
Horizontal Sand Mill

As the first wet grinding equipment in the market, the horizontal sand mill is widely used for the lapping of materials in ink, paint...
SC Formulation Plant Milling and Mixing System

The SC formulation plant milling and mixing system is suitable for the material grinding in paint, coating.
Environmental Protection Painting Production System

The environmental protection painting production system is composed of agitating tank, high-performance bead mill...
WP Formulation Jet Milling and Mixing System

This jet mill and mixing system for agrochemical perfectly integrates our mature jet mill technology, mixing technology.
Pressure Vessel, Reactors Integrated with Mechanical Seal, Agitator

A pressure vessel is a closed container used to hold gas or liquid at a pressure different from the ambient pressure.
Reactor Using Mechanical Seal

The Reactor Using Mechanical Seal are ideal for the sealing of stirring shaft.